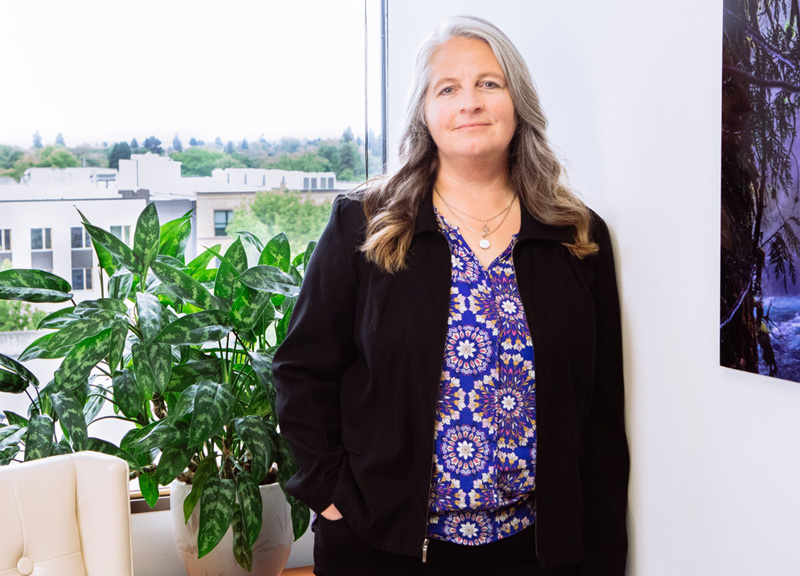 Education:
J.D., Lewis and Clark Law School (1991)
B.A., University of Wisconsin – Madison, geography and environmental studies (1988)
Practice Areas
Employment Law
Public Meetings Law
Public Records Law
Public Contracting
Professional:
Having worked with local, state, and federal agencies during her career, Lori finds working with local governments very rewarding.  Her practice focuses on all manner of employment-related topics, including interactions with state agencies on employment issues, public meetings and records law, and public procurement and contracts.  Lori also handles a variety of general municipal law questions, and conducts training for elected officials and public employees. Lori began working for the firm on a contract basis in May 2021 and became an employee in February 2022. Before LGLG, Lori worked in the City of Medford's City Attorney's office for 15 years, with five of those years holding the position of City Attorney.  She has also worked for several non-profit organizations and for the United States Forest Service. Lori's broad background informs each new question that crosses her desk.  
Personal:
Originally from Marshfield, Wisconsin, Lori moved to Oregon for law school in 1988.  She and her husband live on 17 rural acres with their two dogs and two goats. When not working, Lori enjoys hiking, camping, bird watching, and writing.