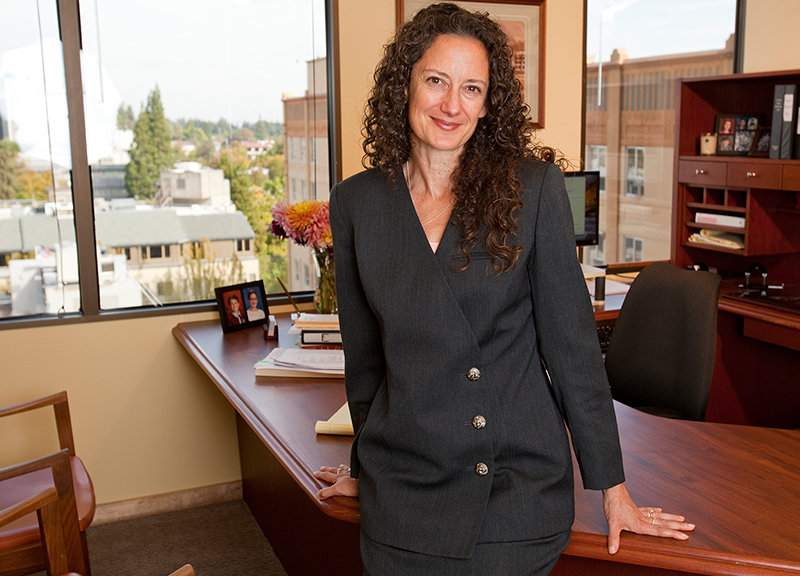 Education:
J.D. and Masters in Environmental Law, Vermont Law School (1995) B.A., Dartmouth College, history and environmental studies (1990)
Practice Areas
Government Law
Public Contracting
Ordinance Drafting
Government Contracts
Land Use and Development
Intergovernmental Agreements
Public Infrastructure Financing
Public Meetings and Open Records
Government Mergers and Acquisitions
Councilor and Board Member Trainings
Professional:
Carolyn, also known as Carrie, is a problem solver for municipal law clients throughout Oregon. She assesses and brainstorms solutions in concise, efficient ways that give cities and special districts the legal support they need. She has a knack for explaining complex information to decision makers, enabling them to take informed action. Carrie uses her skills and knowledge to work on issues shared by governmental bodies. She coordinates their interests and objectives, guiding them through the legal process. She is a member of the Oregon State Bar and a past member of the Washington bar. She clerked for the Circuit and District Court judges in Hood River and Wasco counties before moving into municipal defense litigation. She joined Speer Hoyt in 1997. Carrie authored a chapter in the Oregon Fire District Directors' Handbook and an explanation of special district boundary changes for the Oregon Law Institute. She co-authored a chapter on government ethics for the handbook of the League of Oregon Cities. In addition, she has written for a law journal.
Personal:
Carrie is a member of the League of Oregon Cities Legal Advocacy Committee.  She's a member of the Board of Directors for the Oregon Children's Choir and a past president of Lane County Women Lawyers.  When not working, Carrie, a long-time Oregonian, enjoys skiing, running, biking and backpacking with her family.