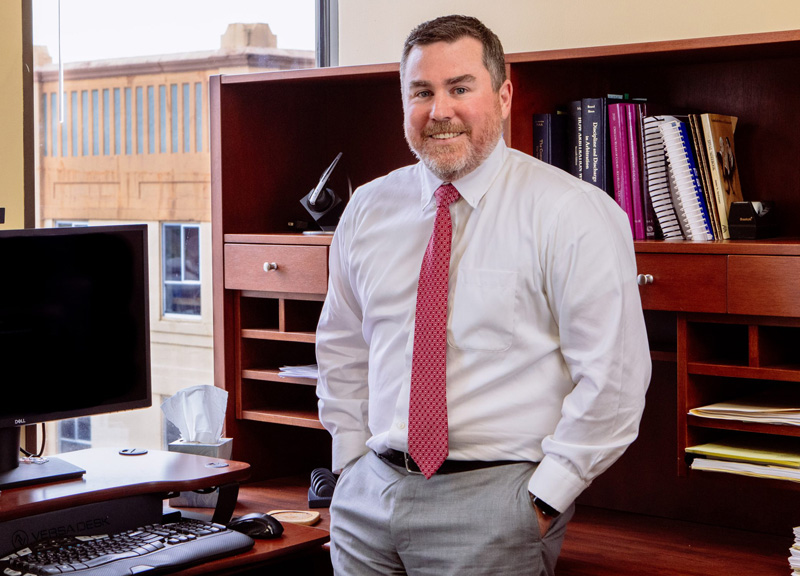 Education:
J.D., University of Oregon School of Law (2015)
B.S., Human Physiology, University of Oregon (2006)
Practice Areas
Union Contract Negotiations
Mediation
Interest and Contract Arbitrations
Employment Relations Board Hearing
Government law
Public Contracting
Intergovernmental Agreements
Telecommunications negotiations
Trainings for City Councilors and Boards
Professional:
Mark is the firm's newest partner. Mark's practice focuses on labor and employment matters, including conducting labor and contract arbitrations, writing briefs, and bargaining union contracts.  Mark is also well versed in public meetings and records laws, government ethics, and code enforcement. Mark is a subcommittee member of the Oregon State Bar New Lawyers Division Student Outreach Program. Mark clerked for the Local Government Law Group during his summers while in law school and after graduation clerked for the Honorable Lauren S. Holland at the Lane County Circuit Court before joining the firm as an associate in 2016. 
Personal:
Mark graduated from the University of Oregon School of Law in 2015, where he was a legal writing and research tutor and a managing editor for the Oregon Review of International Law. Prior to law school Mark worked as an insurance agent assisting clients with their auto, home, and life insurance needs. When not working, Mark, a native Oregonian, enjoys salmon and steelhead fishing and spending time at the Oregon coast with his family.